We provide tailored solutions to leading pharmaceutical companies and established healthcare institutions across the world.
Click on the icon to find out more.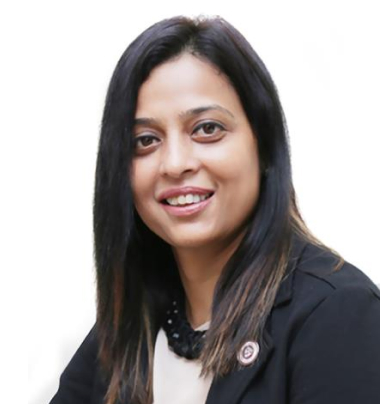 Dr. Monica Sood Bhatia
Managing Director, India & Middle East
View Profile
Dr. Monica Sood Bhatia
Managing Director, India & Middle East
Dr. Monica Sood Bhatia is leading Business for CIMS Medica that involves services like Pharma Marketing, Healthcare Data, Events, exploring advertising and platform-driven business across India & Middle East.
Dr. Monica has an experience over 20 years in healthcare media, IT and marketing, encompassing product development & management, business development and publication management. From being a head professor at a medical college & healthcare mentor for top management institute to working for a company like Hindustan Unilever and completing more than 12 years at MIMS, she believes in learning and adding value in every step of life.
She is a dentist by qualification & a topper of the university holding a MBA degree from Symbiosis Institute of Business Management and a GMP Degree from Harvard Business School, Boston USA.
Dr. Monica has been awarded with Global Achievers Award 2019 in Moscow, Russia, Prime Leader in Globe Premium Awards at Palazzo Versace, Dubai, Healthcare Personality of the Year in 7th MT India Healthcare Awards and Business Transformational Leader of The Year by ABP News. She is a fellow member of Institute of Directors & also member of varied prestigious associations and bodies like Confederation of Indian Industry, EU Chambers Of Commerce, Indo-Arab Chamber of Commerce and Industries, PHD Chamber of Commerce & Indian Business Group.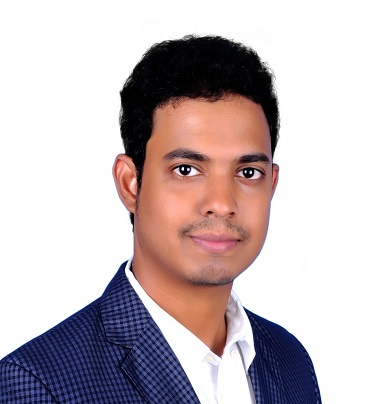 Gopal Nagarajun Chitatoor
Head, CIMS Medical Recruitment
(India)
View Profile
Gopal Nagarajun Chitatoor
Head, CIMS Medical Recruitment (India)
Nagarajun leads the Career business in India. He is responsible for Sales, Operations and Strategic Business Planning. He deals with major clients like Ministry of Health, Ministry of Defence, Ministry of Interior, Ministry of Education in Saudi Arabia and NHS Hospitals in UK. He is also part of MIMS Career Global Sales Team covering UK, Ireland, Saudi Arabia & other GCC Countries.
Nagarajun was previously working as Global Sales Manager in MIMS Singapore. Before joining MIMS in 2016 he was working as Assistant Regional Sales Manager (ASEAN) in Kenda Singapore. He possesses sound knowledge of international markets, especially in the Healthcare and Automation industry.
Nagarajun has an MBA in Marketing from James Cook University, Singapore.
We will get back to you as soon as we can
CIMS Medica India Pvt Ltd
Corporate Office
Boomerang, 403 B1 Wing, 4th Floor Chandivali Farm Road, Chandivali, Mumbai, Maharashtra 400072, India
New Delhi Office:
Regional Office
709, 7th Floor, Devika Tower Nehru Place, New Delhi 110019, India
New Delhi Careers Office:
A-33, FIEE Complex, Okhla Phase-II, New Delhi 110020, India
Bangalore Office:
Registered Office
Margosa Building #02, Floor 2nd, 3rd & 4th, 13th Cross, Margosa Road, Malleshwaram, Bangalore-560 003 India