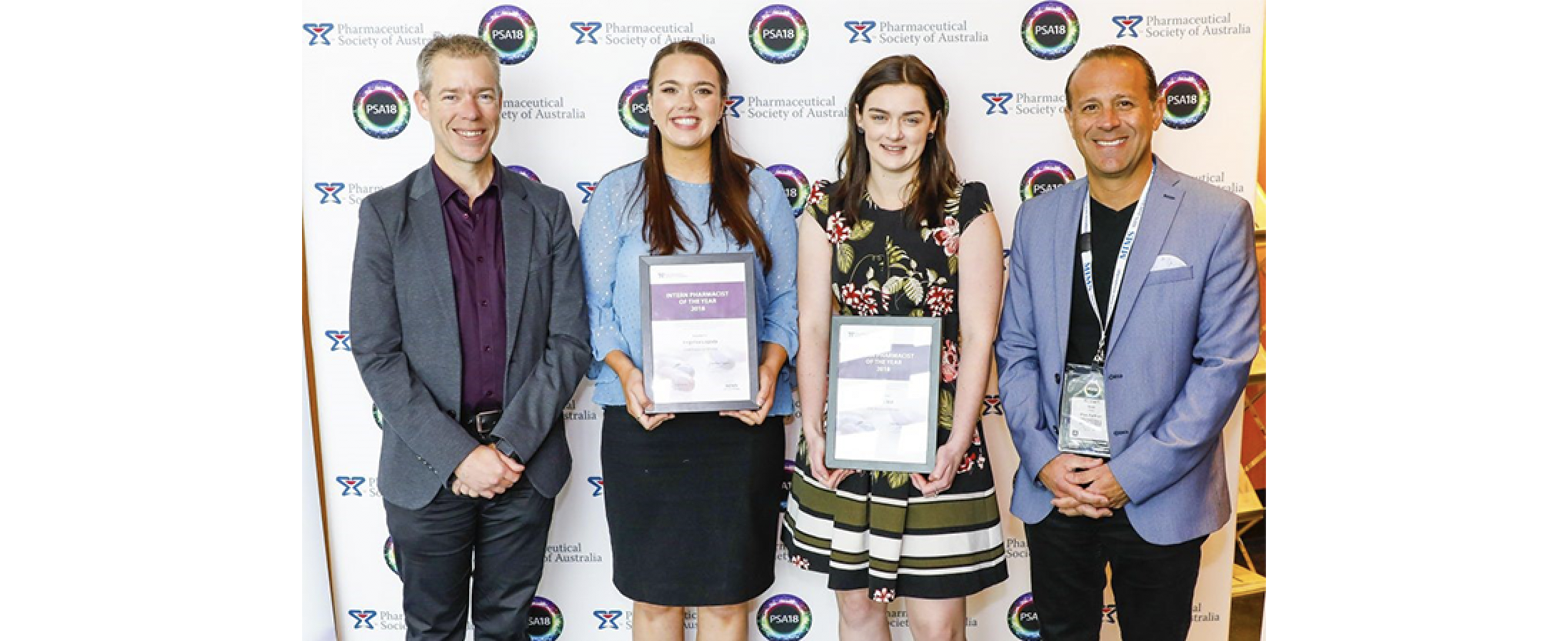 MIMS Australia is proud to be the leading sponsor of the joint Pharmaceutical Society of Australia (PSA) – MIMS Intern Pharmacist of the Year Award 2018.
Talented intern pharmacists Angelica Lagoda (QLD) and Deanna Mill (SA) are the joint national winners of the PSA MIMS Intern Pharmacist of the Year Award.
The award recognises intern pharmacists who demonstrate outstanding performance in their development as professional pharmacists, acting as role models for their peers.
Lagoda completed her internship at LiveLife Pharmacy Keppel Bay Plaza, while Mill completed hers at Flinders Medical Centre in Bedford Park.
MIMS Australia is the leading sponsor of the award and contributed the major prize of $5,000 for the winners to put towards attending any pharmacy or educational conference approved by PSA.
Robert Best, CEO and Executive Director of MIMS Australia, MIMS New Zealand, eHealthwise and Board Member of the MSIA (Medical Software Industry Association) said, "MIMS has been and continues to be committed to supporting young healthcare professionals from all parts of the healthcare ecosystem. It is with immense pleasure that we support community and hospital pharmacists and the interns within them by providing world class medications information.
"Being able to reward excellence to young innovative people is extremely exciting for the team at MIMS. This is the 6th presentation of the MIMS PSA Intern Pharmacist of the Year Award. And, we trust that this year's winner will consider to take advantage of the opportunities this award provides."